Ventoux at Woodville Halls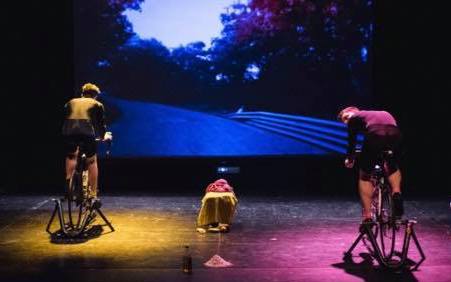 Something a bit different at The Woodville Halls next week....
www.2magpiestheatre.co.uk/ventoux.php It is a re-enactment of the epic contest between Lance Armstrong's and Pantani in 2000 climbing Mont Ventoux.
Looks like two blokes on bikes on stage. Reviews look good.
I've spoke to Woodville box office and tickets for us £8 each and as I asked nicely those of us cycling there can keep bikes in the building somewhere If you fancy it say yes on here and I will buy the tickets on Saturday.
Meet in The Compass first?